Experiences
MRL.art (showcase)
Freelance
Vinisce, Croatia
Showcase development on behalf of a freelance designer.
Setup of production environment for frontend (gatsby) and le backend (strapi)
Design review and validation (figma)
Frontend development (react x gatsby)
React JS
Gatsby
NodeJS
Strapi
JavaScript
Gitlab
GraphQL
MySQL
Docker
TypeScript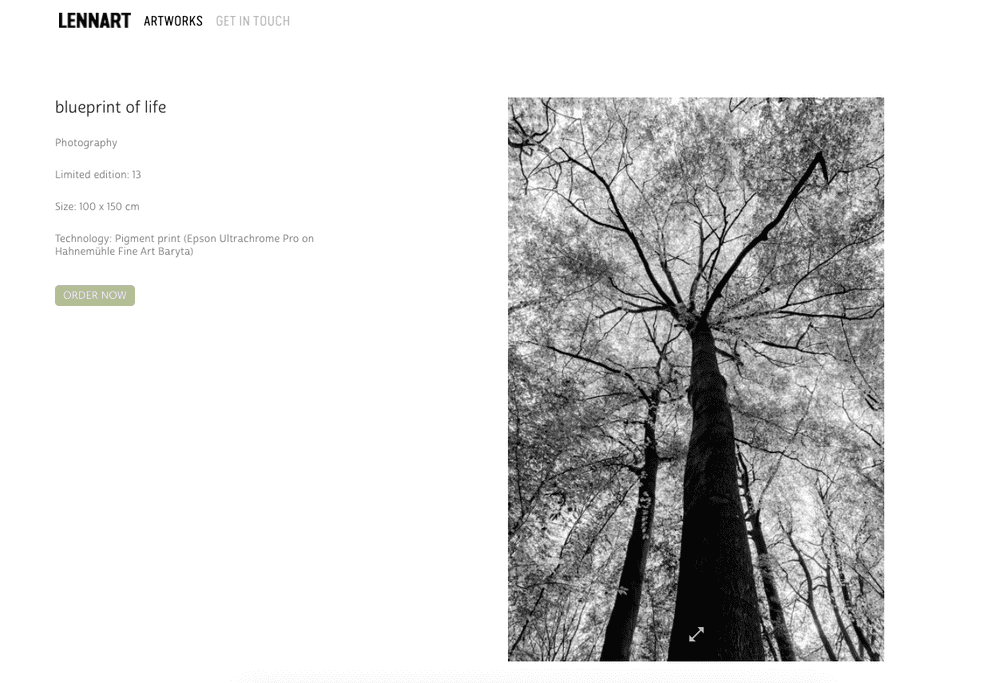 September 2021 - September 2021
Motorbikepacker.com tracking platform
Freelance
Paris, France
I decided in 2021 to become a digital nomad and to work from various locations across Europe. In this context, [Motorbike Packer] (https://motorbikepacker.com) presents my itinerary, the project as well as a blog to relate the highlights of the adventure.
Layout design (figma)
Implementation of front (gatsby x netlify) and back (strapi x docker) production environments
Front development (gatsby x react)
Gatsby
React JS
NodeJS
Strapi
Gitlab
Docker
JavaScript
GraphQL
Postgres
TypeScript
Leaflet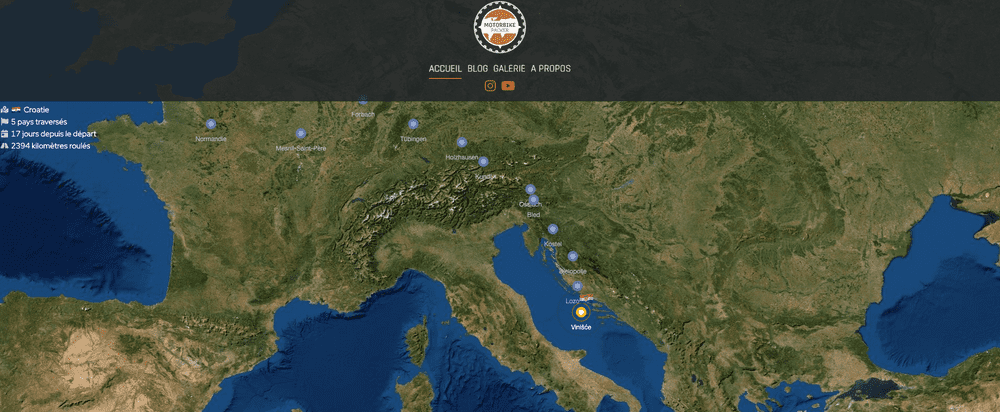 July 2021 - July 2021
JES Foundation website development
Freelance
France, Allemagne
Development of jes-kulturstiftung.de
Design implementation of the project designer's layout
Implementation and configuration of the newsletter
Deployment and continuous integration (Netlify x Gitlab)
Gatsby
JavaScript
GraphQL
TypeScript
Gitlab
Docker
MySQL
NodeJS
React JS
Strapi

January 2021 - February 2021
Website redesign specifications writing
Freelance
Paris, France
In order to prepare the redesign of https://cwb.fr, I wrote detailed specifications for this project.
Collection of needs from current users (dissatisfaction and expectations)
Writing of a technical document intended for future applicants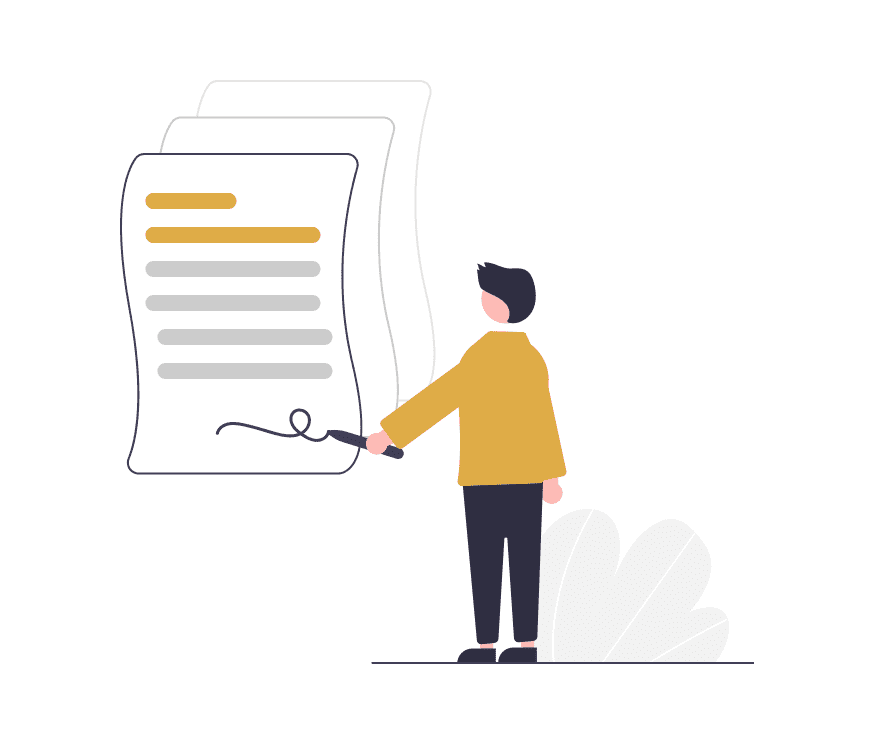 December 2020 - December 2020
Maintenance & development of CarlaKey.com
Freelance
France, Spain
As part of the development of the e-commerce site https://carlakey.com/
Deployment via ansible on a VPS
Cleanup of the codebase (presence of modifications in PrestaShop sources, modules or theme)
Performance improvement (initial TTFB of +/- 10seconds, down to 2seconds, implementation of lazy loading, configuration of the cache ...)
Preventive and curative maintenance
Implementation of monitoring (uptime, performance)
Bugfix
Design / behavior changes
PHP
Docker
Gitlab
InfluxDB
MySQL
PrestaShop
Ansible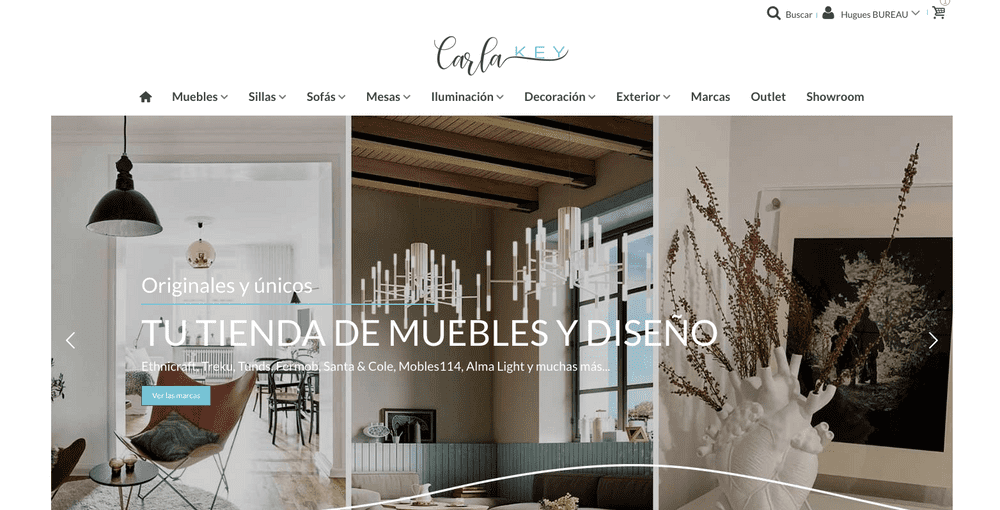 October 2020 - now
Training of a developer apprentice
Freelance
Paris, France
Training an apprentice in training within les ingéniaux's makerspace.
Supervision of scheduled tasks
Support and advice in software architecture
The project for which I support him is an internal activity management tool. Developed in PHP with symfony, hosted on a VPS with ansible / docker stack. CI-CD from gitlab.
Gitlab
PHP
Docker
MySQL
Ansible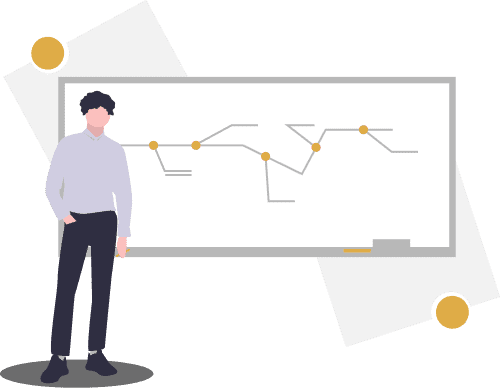 September 2020 - now
2D Map editor
Employed
Paris, France
Development of a 2D Map editor
Shapes and properties manipulation
App state management with redux
C computation library implementation in django backend (for itinerary computation)
Auth0 setup
Deployment on AWS
Django
Docker
JavaScript
Kubernetes
OAuth
Redux
D3.js
React JS
Amazon Web Services (aws)
NodeJS
Python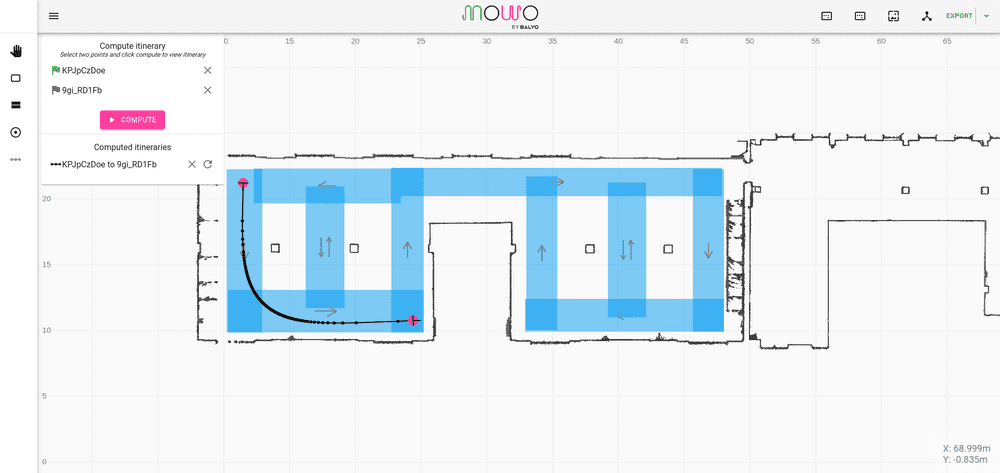 May 2020 - July 2020
Cloud based robotics supervision
Freelance
Paris, France
Team work to develop a robots' fleet cloud based supervision software (web based)
Embedded WebRTC peer (robot)
Supervision platform with remote controls execution
Big data emitting software (embedded)
Network optimisation and troubleshooting
Robots High availability
Automated deployment with ansible (and machine configuration versioning)
Django
Docker
Gitlab
InfluxDB
JavaScript
Kubernetes
MongoDB
Redis
C++
React JS
Amazon Web Services (aws)
MQTT
NodeJS
Python
Redux
SQL Server
OAuth
Tick Stack
TypeScript
WebRTC
October 2019 - August 2020
Open Source chat app
Freelance
Singapour, Singapour
Development and documentation of a showcase web based chat
Implementation of chats list
Implementation of single chat view
Redux (app state management) setup
Open source project developped to support an interesting fast growing stack
Source code : https://github.com/spaceuptech/sample-apps/tree/master/realtime-chat-react
JavaScript
Redux
Space Cloud
React JS
TypeScript
MongoDB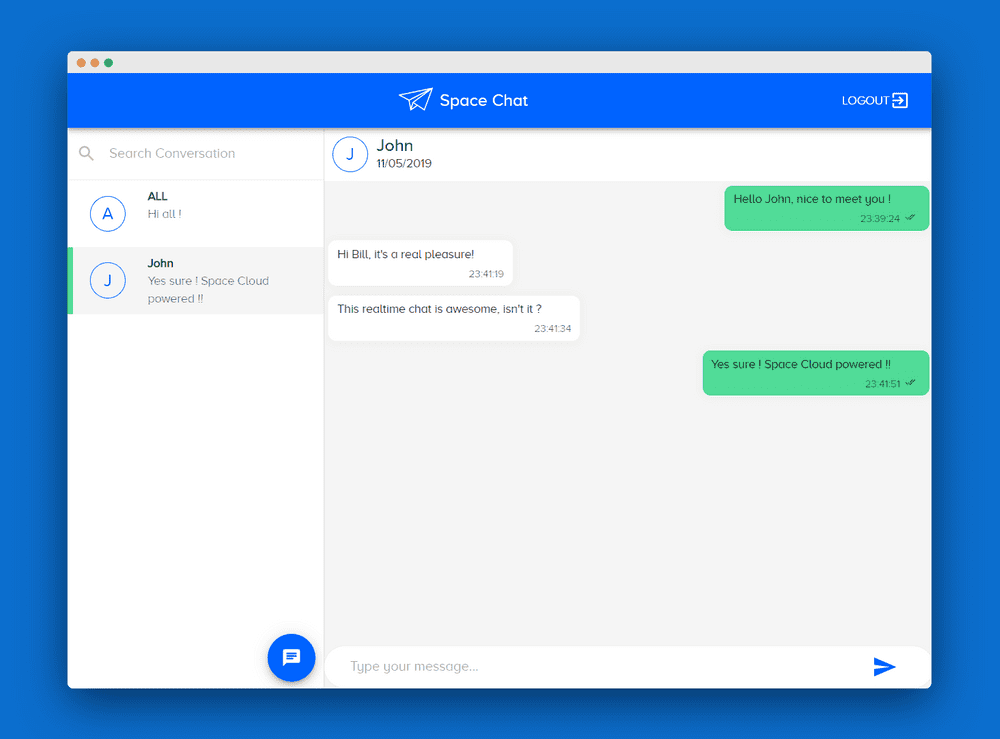 April 2019 - May 2019
Web based 3D model editor
Employed
Singapour, Singapour
Development of a 3D model editor (3D Camera points clusters debugging)
Attached to Balyo's perception lab in Singapore, the aim of this mission was to create a web based 3D editor to view, edit and debug datas out of a 3D camera.
Based on Three.JS, react and redux, this software is also cross-platform and automatically bundled in electron applications (Linux, windows), in a gitlab lead CI/CD stack.
Electron
Gitlab
JavaScript
TypeScript
ThreeJS
React JS
Docker
Redux
Python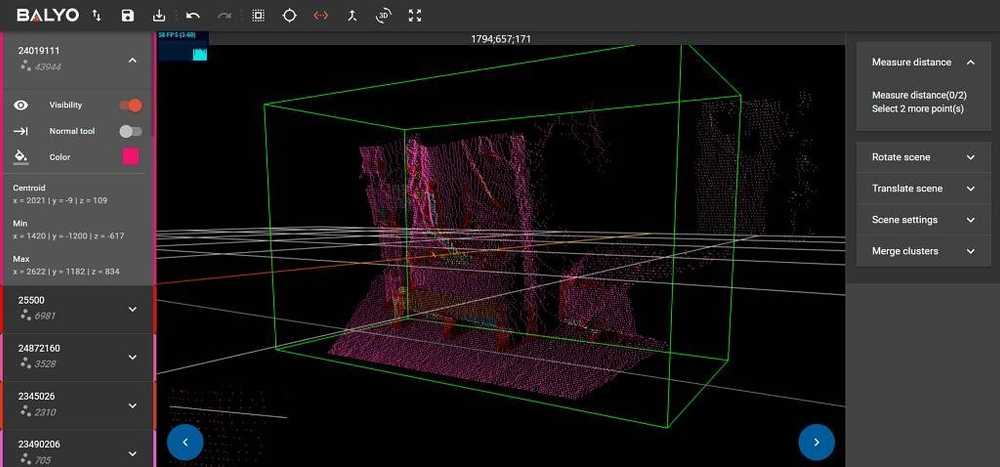 March 2019 - April 2019
Robots installation tools development
Employed
Paris, France
Development of new business strategy tools:
Budget calculation based on requirements and geographical data (factory map and dimensions, robots specifications)
Robot supervision platform (web based)
Robots data management (micro-services cloud architecture)
Statistics analytics solution (Python and pandas).
User friendly map editor to define requirements (OpenLayers, leaflet)
BI / Big Data
Angular 2+
Django
Docker
InfluxDB
JavaScript
Jenkins
Kubernetes
MQTT
MongoDB
Tick Stack
WebRTC
Blockly
React JS
Amazon Web Services (aws)
C++
Electron
Gitlab
MySQL
NodeJS
OAuth
OpenLayers
Python
Redux
SQL Server
TypeScript
Ansible
January 2018 - October 2019
Robots fleet management software development
Employed
Paris, France
Main purpose: middleware applications maintenance and development
As an apprentice, I've been in charge of the maintenance of two softwares :
Robot Manager
Robot Manager Interface (HMI)
In a 6 engineers team, we provide new functionalities and bugs correction on both applications. The robot Manager handles:
robots traffic management
statistics generation
robots communication
interactions with customer's WMS
The interface handles:
live display of each robot's position and state
infrastructure management (battery chargers, tasks, doors)
Programming languages : C, C#, C++ Protocols and external APIs: xml-rpc, SAP, wxWidget, json, inter thread communication
C#
C++
C
Java
Jenkins
Django
Python
MySQL
MongoDB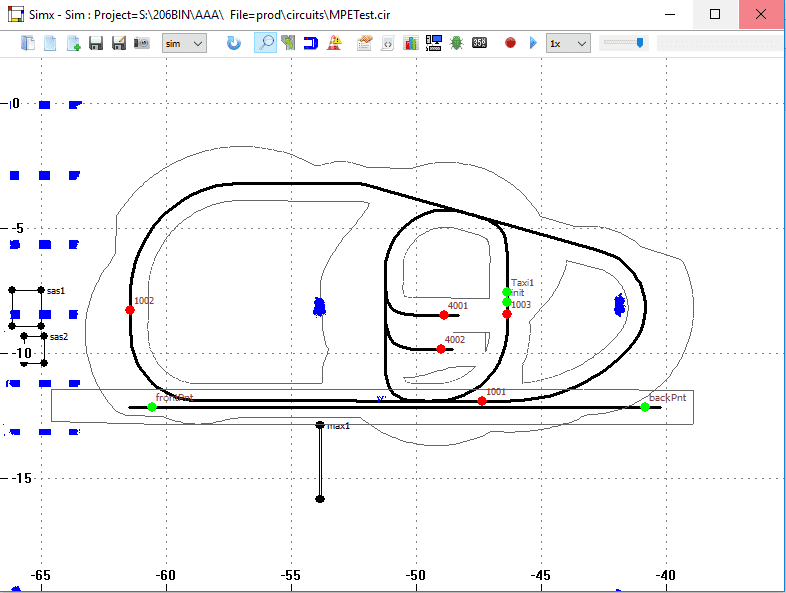 September 2016 - January 2018
Influence Corporate's website
Freelance
Paris, France
Corporate website for a strategy of influence agency
Design and implementation
News management system
JavaScript
MySQL
PHP
WordPress
Gitlab
Angular 2+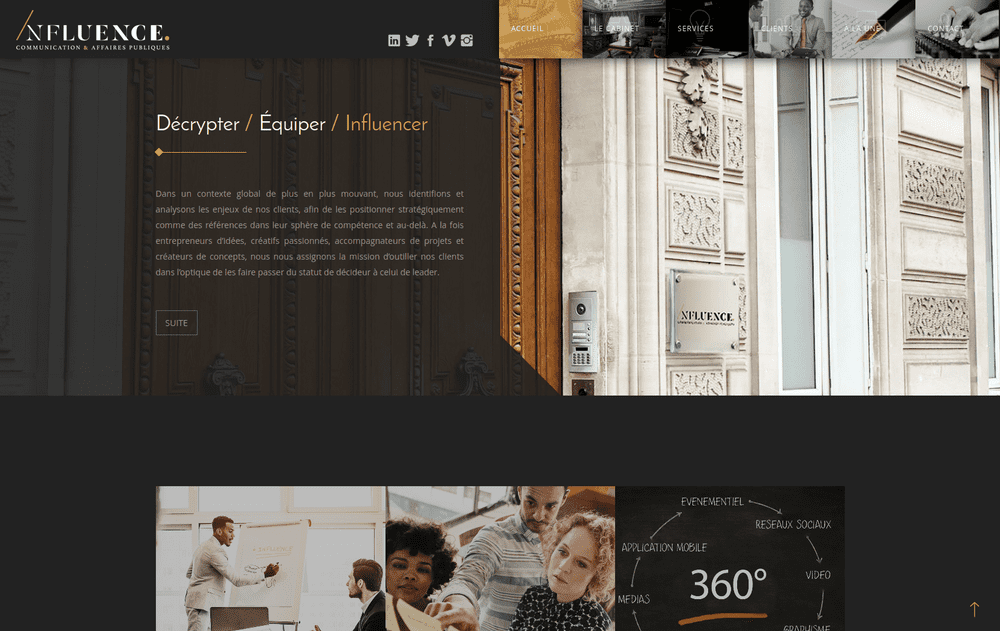 December 2015 - May 2016