Certifications
Engineering master degree
ESIGELEC (Rouen)
ESIGELEC is an engineering school created in 1901. I integrated it in 2016 after my advanced technician certificate.
After one year learning common knowledge (automatisms, electrical engineering, mechanics...) I joined the speciality "Digital Services Engineering" which learnt me programming and networking.
This period ended with an end of studies project I lead. Its aim was to design and implement a local network multiplayer video game. Written in Java and based on OpenGL, this used to be an really interesting project regarding:
Project management
Software abstraction
People training and technical knowledge vulgarization
My whole curriculum at ESIGELEC was parallel to an apprenticeship inside a robotics company (Balyo). I worked inside software R&D and innovation teams, dealing as much with low level languages (C, C++) as with high/cloud oriented ones (AWS, JavaScript, Python...).
Learn more:
End of studies project sourcecode Digital Services Engineering speciality (French) ESIGELEC website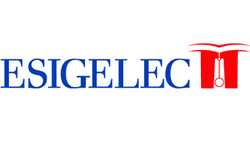 September 2016 - September 2019
Advanced technician's certificate
Lycée Technique Privée Saint-Nicolas (Paris)
2 years graduation to learn Conception and Realization of automated systems (industry).
This diploma learnt me about:
Electrical (wiring, schemes reading/designing)
Programmable logic controllers (programming, setting up)
Mechanics (design, build)
During this period, I had a 6 weeks long training period in Eurodisney (Marne La vallée). It used to be a really good opportunity to discover the way a company works, and especially maintenance teams (I was working with people in charge of automated systems behind each attraction).
Learn more:
St Nicolas' website (french only)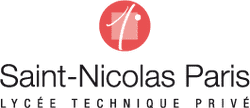 January 2014 - January 2016
Baccalaureate
Lycée Technique Privé Saint-Nicolas (Paris)
Technical Baccalaureate (specialized in Digital and Information Systems)
This specialty focuses on the analysis and creation of technical solutions relating to the processing of information flows (voice, data, images) in current multi-technical systems which include both local and remote information management . The preferred media are telecommunications systems, computer networks, multi-technical products and in particular multimedia products. Activities will focus on the development of virtual systems for driving, human-machine dialogue, transmission and retrieval of information.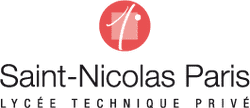 January 2013 - January 2014